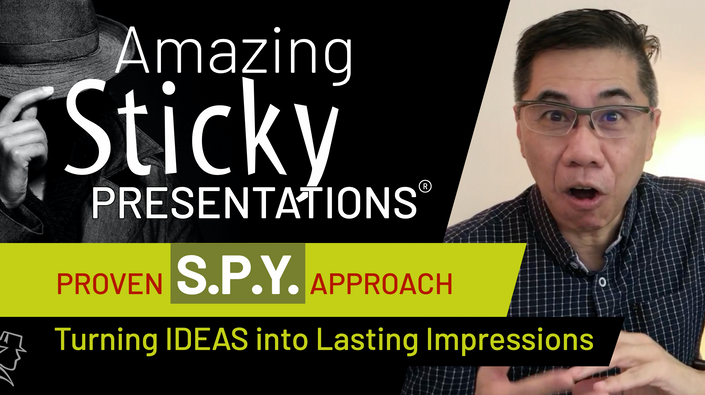 Amazing Sticky Presentations XL
The COMPLETE S.P.Y. Strategies to get you NOTICED and enables you to PURSUE NEW OPPORTUNITIES

Communicate with CONFIDENCE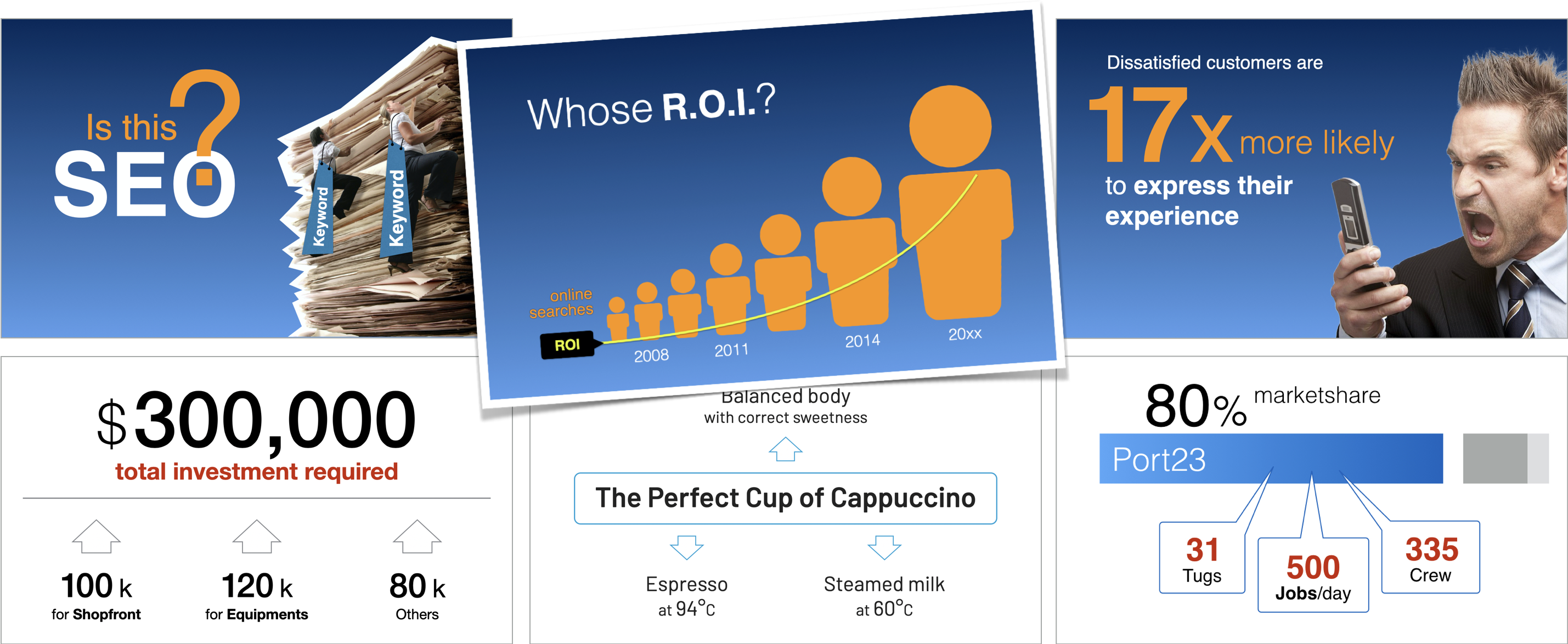 Turning Ideas into Lasting Impressions

You want to design presentations so amazing that will enable you to communicate with confidence, gain you respect, get you noticed, and prepare you to pursue new opportunities?
You came to the right place!
For the past 12 years I have enabled many individuals and organisations achieve success.
Helping them communicate with confidence, gain respect, get noticed, and enabling them to pursue new opportunities just by teaching them the proven S.P.Y. approach to design amazing presentations so that they can communicate with confidence.
When you enrol in this training programme,
I will teach you how to use the PROVEN S.P.Y. approach to design SIMPLE, PERSUASIVE and EXCITING slides so that you can present with confidence.
You will learn the 5-step Presentation Design Planning Framework to structure your presentation content in a visual storyboard so that you can CREATE a better experience for your audience when you present.
I will show you how to design professional looking slides from TEXT, NUMBERS, CHARTS, IMAGES so that you gain respect and get noticed.
When you are very clear on how you should design and craft the content of your slides, you can turn your presentations into an amazing tool to sell your ideas and persuade your audience to agree with you.

— Case #1 —
Sara, a call center manager age 32, got the job she wanted by applying the S.P.Y. approach. She was shortlisted for a position that she had applied for in a multinational company and was asked to present in the final round interview.
She was immediately offered the job the following day after her presentation.
What had happened? Sara told me that the feedback from her hiring manager was that she presented with confidence, her presentation was very clear and straight to the point and her slides were easy to understand.
— Case #2 —
Paul, aged 48, President of a respected organisation, a dynamic individual and a season presenter, gained respect and got noticed every time he presents after applying the S.P.Y. approach.
Paul has no problem presenting but his slides were bad, cluttered and were difficult to understand. After attending the Amazing Sticky Presentations training programme, he uses the S.P.Y. approach for his presentation slides. Since then, every time he presents, he got noticed, is able to Wow and engage his audience at a more personal level.
Course Description
The Amazing Sticky Presentations® training program is a unique program that focuses on visual communication, slide design, and presentation techniques that work. It opens doors for the individual to be a better visual communicator and presenter. The concepts and approaches gained from these workshops are applicable beyond just presentations.

This online version of the training course was specially designed for online learning and includes many extras and extended learning modules that are not available in the classroom version, yet at a fraction of the classroom price.
The training course teaches concepts and techniques to ensure clarity in the message and business story, building the presenter's confidence to achieve presentations that are Sticky leaving lasting impressions.
What we say and how we say it, is important. But what the audience sees and remembers are equally as important.
The foundation of the training is anchored to the S.P.Y. principles of stickiness supported by the 5 steps Presentation Design & Planning Framework developed by Sticky SPY.

To ensure applicability of these learning to the workplace environment and individual confidence (and comfort) levels, the S.P.Y. principles are built with flexibility spanning across the 4 Degrees of Stickiness. Once understood, the Degree of Stickiness will enable the individual (and organization) to design visual communication that strikes a balance between the organization's constraints and restrictions with the learning experience.

What are people saying about
Amazing Sticky Presentations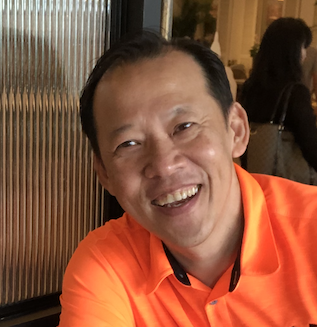 "I used to think that there is only one way to do PowerPoint presentation until I saw Sticky Presentations in action. Sticky Presentations ideas present a different way to captivate your audience and take the boredom out of today's PowerPoint presentations. This has allowed me to connect with the people I am talking to in a more personal manner."
- Paul Lim, President & Founder, Supply Chain Asia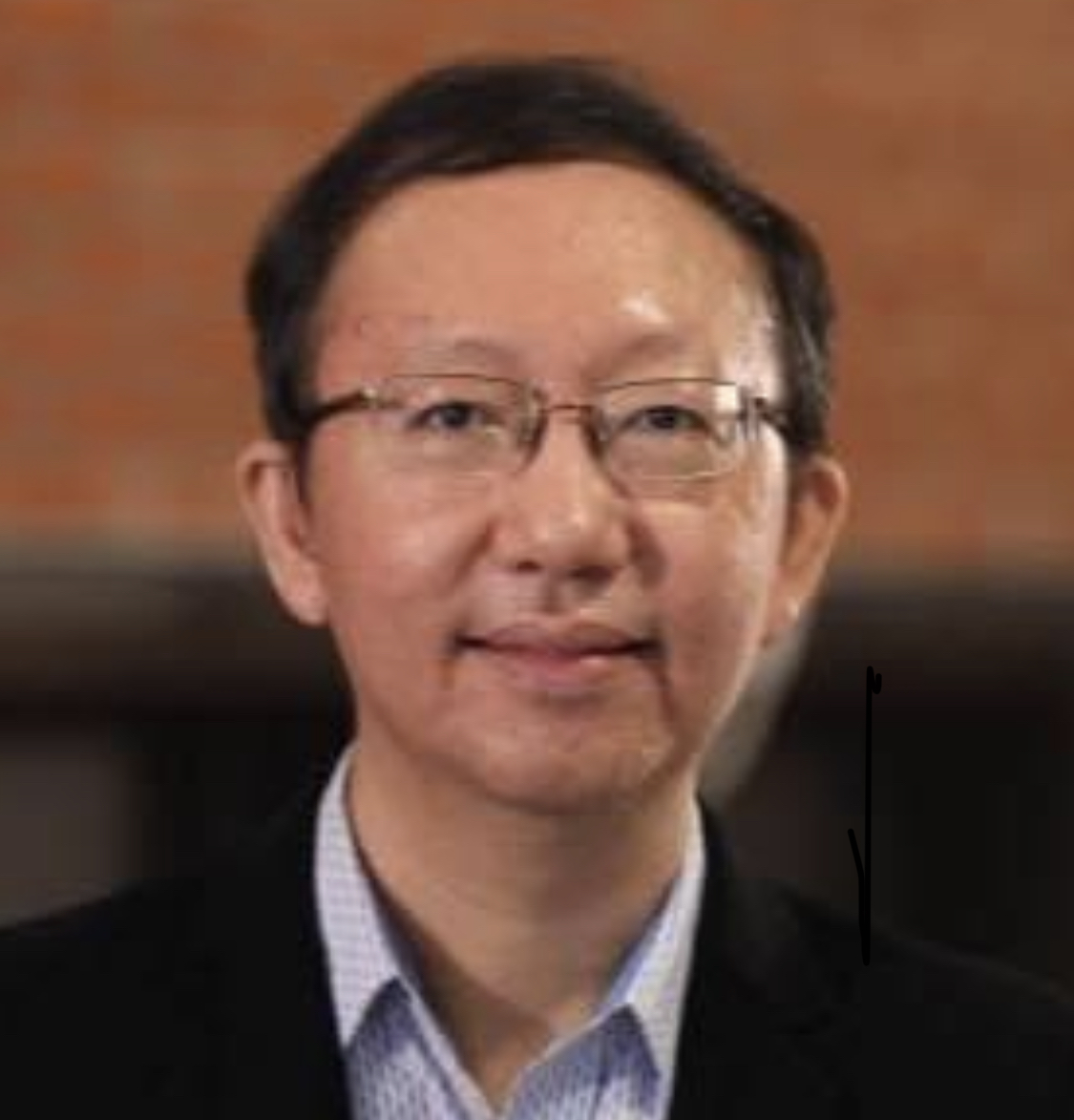 "This is the best online presentation course I ever taken.
Although I teach a presentation course and took many presentation online courses, but I learn a lot from Amazing Sticky Presentations course. The S.P.Y. approach is easy to understand and can be used in a lot of situations. Ang explains presentation concepts very well. You can feel his passion about the S.P.Y. concept.
His slides are very clear and elegant. You can learn how to improve your slide design just by looking and observing his slides. He explains simple techniques to improve slides in any situation. Whether you want to include text, number or picture in your slide, you can learn how to do them effortlessly.
Not only Amazing Sticky Presentations teaches many presentation and slide techniques, but also this course include many practical examples, e-book and a lot of useful information.
I wish I learn this course several years ago so that I can improve my presentation dramatically. If you wish to learn online presentation course. I guarantee you that this is your best investment."
- Thongchai Rojkangsadan, Lecturer at Department of Computer Engineering,
Chulalongkorn University, THAILAND
"Sticky Presentations is a really good training course for making effective presentations. Since the training, I have seen noticeable improvements in our presentations. Usually a proposal presented to management will take several rounds of changes before it's approved. Lately proposals presented to management were approved in the first round of presentation. It saved management valuable time and makes decision making quicker. Sticky Presentations was also rated the number one training programme by the participants."
- Khun Yupapan, Vice President - THAICOM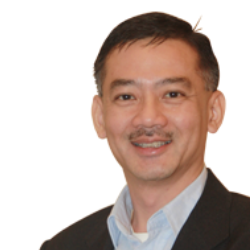 "I have created many presentation slide decks during my career. The recent workshop by Sticky SPY was an eye-opener on how I can capture the attention of my audience and at the same time drive home key messages that might otherwise be lost in a sea of distractions in the slides. Two thumbs up on the training!! For anyone who is serious in making an impact on their next presentation, this is a must attend session that will help open up options and possibilities on how your message can effectively be communicated across in a simple and easy to remember manner."
- Travis Wong, SINGAPORE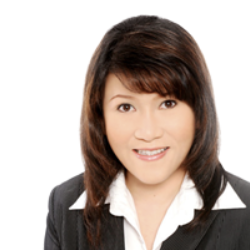 "Sticky Presentations workshop have benefited me personally. It has equipped me with the skill to present information professionally with clarity and focus. I strongly recommend this workshop to any individual or organisation who really want to make a difference in their presentations."
- Christine Lee, Senior Director, DHL Supply Chain
Many have learned the S.P.Y. approach and got noticed for their amazing presentations. I am very sure you will benefit from this course too.

Start designing amazing slides for your presentations so that you will get noticed, get respect, and get that promotion you deserved.


Here is what you will learn in this online course.
1. The proven S.P.Y. concepts and approach
The key behind designing simple, persuasive, and exciting slides that are engaging and easy to understand.
2. The Presentation Design Planning Framework
The 5-step framework giving you a structured approached to designing result orientated slides starting from nothing, including the ultimate visual tool for building your visual story.
3. The Degree of Stickiness
A four points decision system to help balance between the level of simplicity and complexity to ensure presenter's confidence and organisation constrains.
4. Designing with TEXT, NUMBERS, CHARTS, and IMAGES

Undocumented special visual techniques that make slide content exciting and professional.
5. Designing the Perfect Slide
Combining various concepts to design the perfect slide.
6. Visual Design basics

Wow! your audience by making small enhancements to slide content that makes huge impact.
7. Case studies
Leverage on industry knowledge and best practices and get ideas on how to better engage your audience.

Your Sign-up BONUSES
Bonus #1 - The S.P.Y. Design Ideas template in PowerPoint format that you can use right away to design your presentation slides immediately.
Bonus #2 - The "Designing an Effective Presentation" eBook containing extra techniques for creating amazing slides for your presentations.
Bonus #3 - Lifetime membership to my closed discussion group on FaceBook where you can get your slide design and presentation questions answered.
Being able to present and communicate clearly is super important if you want to gain respect, get noticed, and be able to pursue new opportunities.
You can achieve all these by learning the PROVEN S.P.Y. approach to design your presentations.
What are you waiting for?
Enrol NOW and START your JOURNEY
with Amazing Sticky Presentations today!
Your Instructor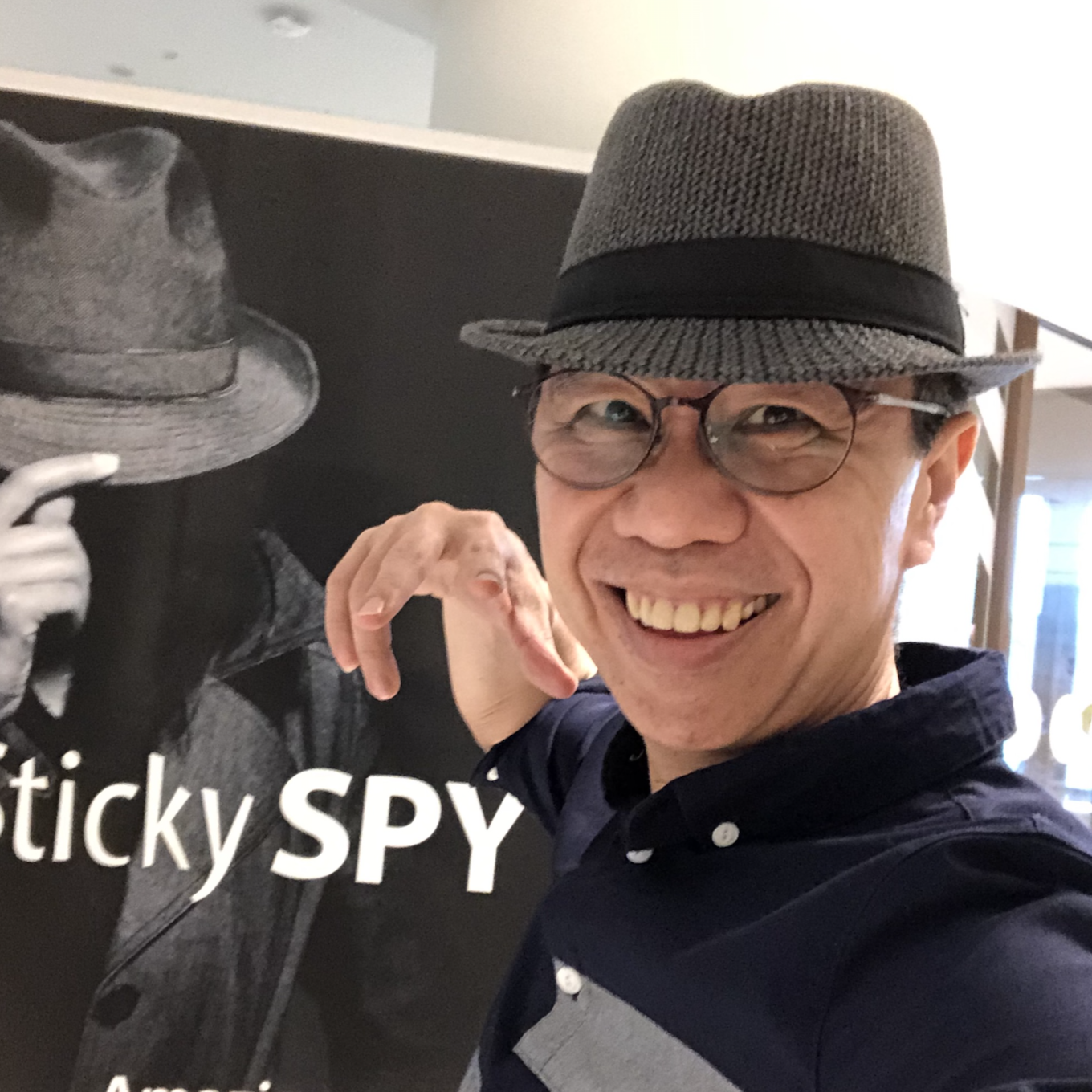 Ang Tian Teck is the author of Sticky Presentations books, master trainer, and corporate coach in Visual Communication, Slide Design, and Presentations.
Tian Teck specialises in teaching a proven S.P.Y. approach to enable individuals communicate with confidence, gain respect and pursue new opportunities.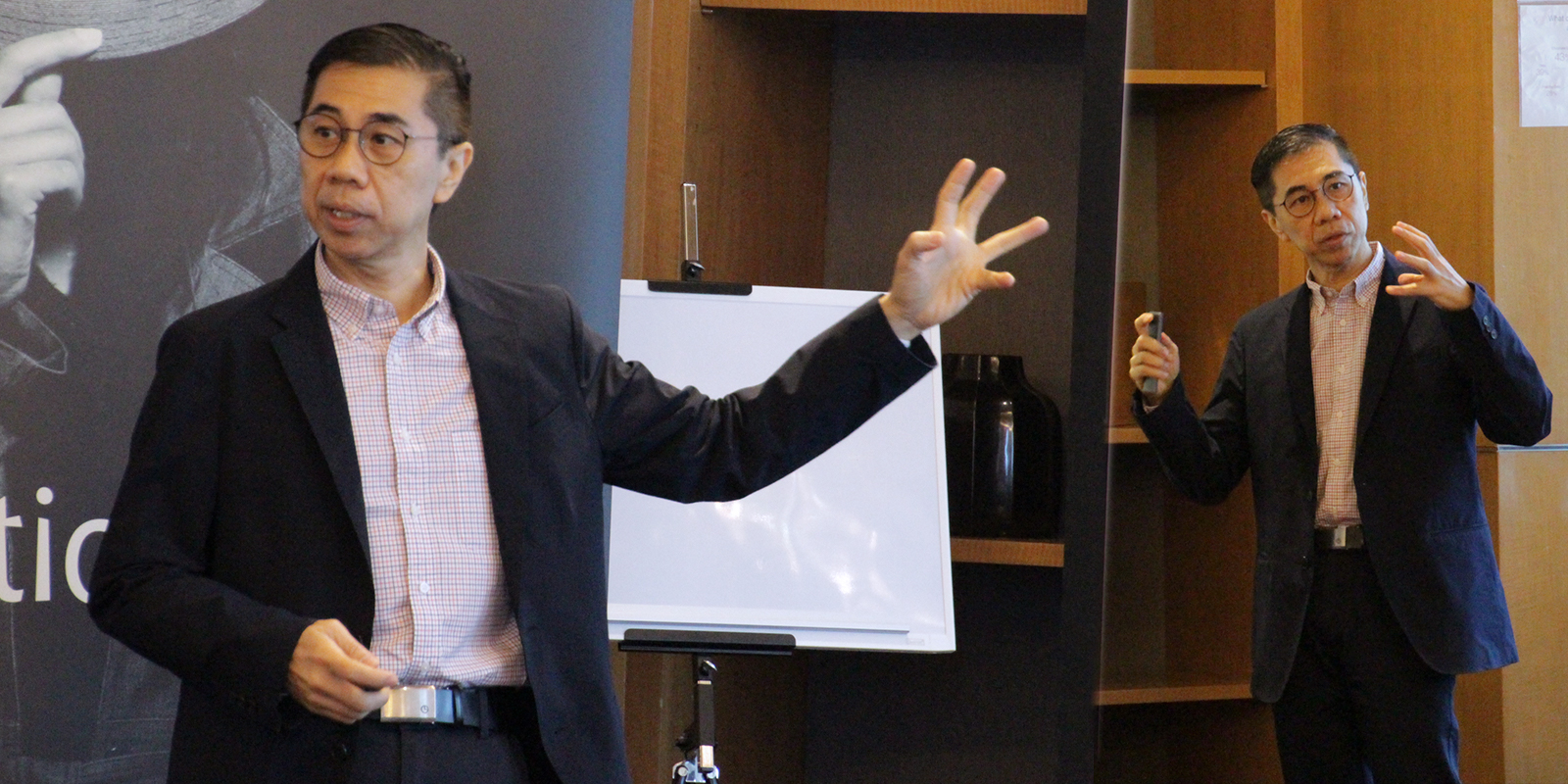 His flagship "Amazing Sticky Presentations" workshops cater to executives who have critical messages to deliver to clients, their senior management or business partners. This unique concept was created from his experience and expertise as a visual communication designer and marketer to meet the needs of today's fast paced and impatient world.

Tian Teck is also founder and owner of Sticky SPY and S.P.Y. Academy, whose regional clients include government, SMEs and multinational organisations. Prior to this, he held positions in Apple, MediaRing, and ModusLink. Today, he lives in Singapore where he continues to infect individuals and organisations all across the region with his proven simple, persuasive and youthful approach towards presentations
Tian Teck authored two books — Sticky Presentations: A uniquely different approach to presentation design and delivery, and Spinning I.D.E.A.S.: Exciting visual design ideas for business presentations. These books are sold online and at local bookstores. Translated versions in Thai language are sold in Thailand.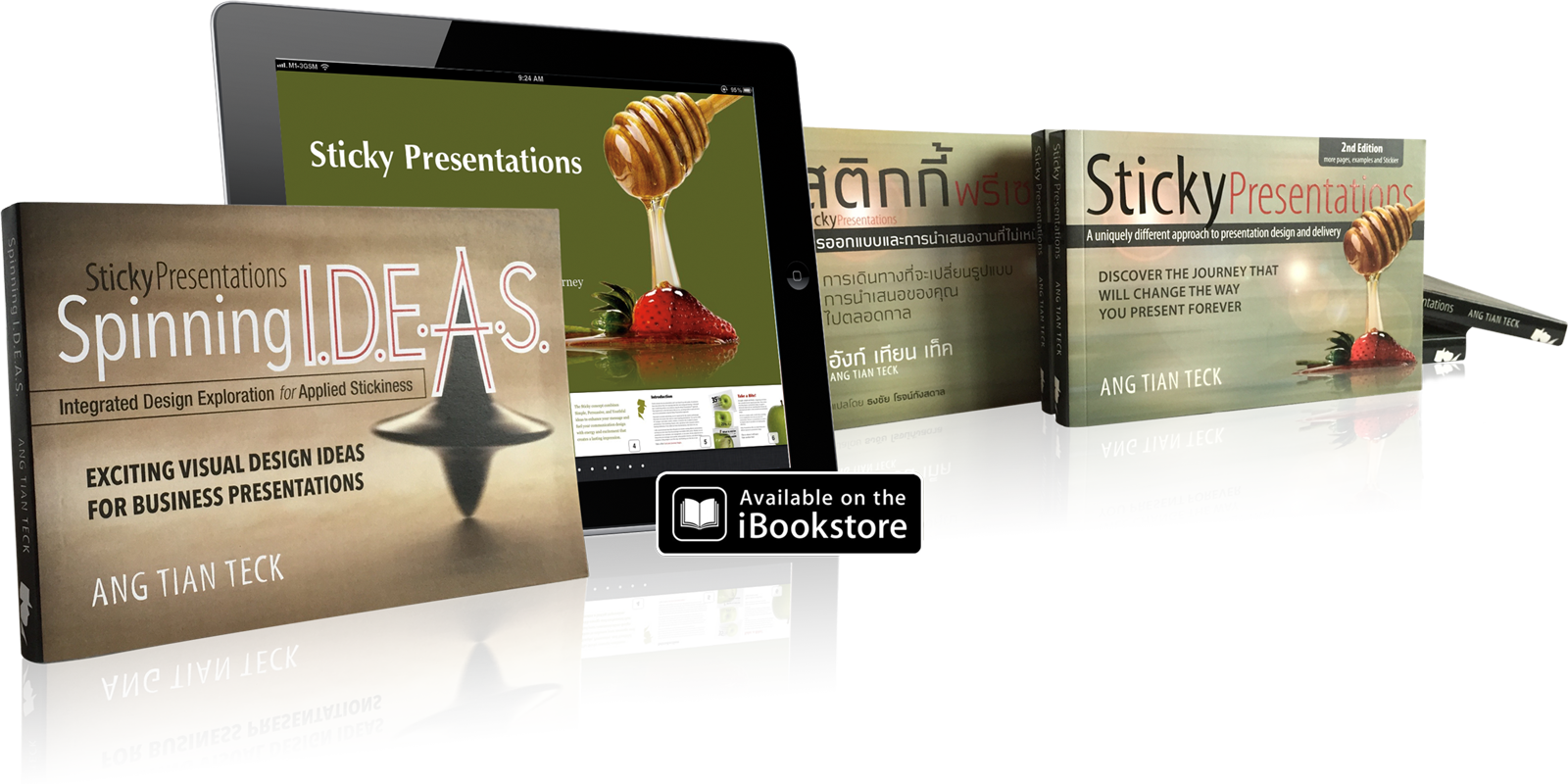 The Amazing Sticky Presentations programmes are available as online on-demand video courses, instructor-led online workshops, and coaching sessions.
Tian Teck's favourite quote "If your audience cannot see what you show on the slide, it is as good as not showing them anything."
Course Curriculum
Introduction
Available in days
days after you enroll
How to be a S.P.Y.
Available in days
days after you enroll
Frequently Asked Questions
When does the course start and finish?
The course starts now and never ends! It is a completely self-paced online course - you decide when you start and when you finish.
How long do I have access to the course?
How does lifetime access sound? After enrolling, you have unlimited access to this course for as long as you like - across any and all devices you own.
Will the course content be updated when new ideas are available?
Yes. As and when we develop new ideas, we will update the course materials to reflect our new ideas. Texts, videos, charts, etc. will be updated so that when you come back to retake the course again you will be accessing and learning the new materials.